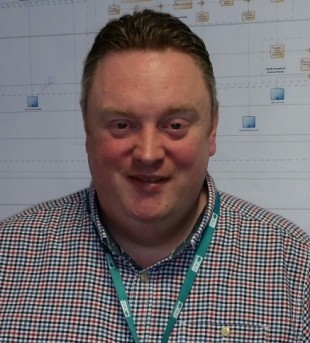 Head of Product & Service Management at the Student Loans Company, Dave Thomson, describes how they developed assisted digital help for the Apply Online for Student Finance service for full time students.
How hard can it be?
Hindsight is, as they say, a wonderful thing! When I started reviewing our assisted digital provision in preparation for the assessment of the student finance application, I thought that our high online take-up  (97% for students and 80% for their parents) would make things easy.  I may even have uttered the words "how hard can it be" when thinking of the relatively low numbers of people who were likely to need assistance.
I can almost hear the seasoned assisted digital service providers amongst you sniggering at that thought.  Of course, the opposite was true. We had already encouraged the majority of our customers to interact online, and that meant it was likely to be challenging to provide help to those customers who couldn't use the online channel.  That flawed assumption meant that although the level of research we had carried out and the support we had in place were a solid start and on the right track, it fell short of meeting the digital service standard.
That's where our colleagues at the Government Digital Service assisted digital team came in.  They helped us build on what we had in place, sharing with us their expertise and examples of delivery models used by others across government.  Alan Rider and Richard Palfrey provided a huge level of support, working with us over an 8 week period to help develop the service into something that addressed our assisted digital customers' needs.
The first step as always was to get close to our customers.  Together with Alan and Richard we took a step back and started in the best place possible… user research!
Getting to the bottom of it all
Our initial surveys and analysis did not reach those customers who were unable or unwilling to use online services.  For example, we relied on online mechanisms to collect data which immediately excluded those we were trying to reach.  To make sure we understood our assisted digital users' needs better we decided to carry out a high volume outbound telephone survey.
The first step was to develop a suitable questionnaire.  Our customer insight and operational specialists made sure we asked the right questions to assess the customer need, and understand how we could best meet it.  Alan and Richard also helped guide the overall development of the survey.
Over the next two weeks we contacted 3000 customers out of 300,000 who had applied on paper.  From that sample we identified 226 assisted digital users - 7.5% of the total.  This was far more than we had expected and gave us the basis to develop an understanding of why these customers opted out of our online service and what we could do to help them.
Changing the way we offer the service
We found our customers prefered to get support over the phone, a service which we already had in place which we are continually testing and improving. We also uncovered a need for our advisors to go out and meet people face by face to support them through the service, something which we hadn't considered up to now.  We set out immediately to implement this as part of our overall service.
It's good to talk!
We'd already set up a triage process to identify our assisted digital users needs but it wasn't quite right.  We tested it, asked for feedback and realised the answer was right there in front of us.  Our customers are all individuals with different needs and a scripted set of questions will never be the best way to understand those needs.  We redesigned triage into a set of prompts and asked our advisors, those closest to our assisted digital service, to hold a two way conversation with our customers to find out what they need and how we can help.
The heart of our assisted digital service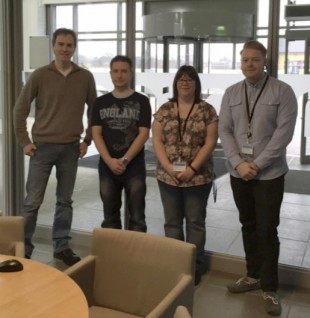 For me, the heart of our service lies within our assisted digital team in Darlington.  Our advisors are passionate about helping our customers and their enthusiasm stands out for me as exceptional.
You never quite cross the finishing line
Suffice to say we successfully passed our service standard assessment and are now Live on GOV.UK.  We are continuing to evaluate and improve the service though, exploring web chat and online help as potential extra support routes to enhance our existing assisted digital service.  We also have regular catch ups with Alan and Richard to call on their skills and knowledge and ensure our service continues to meet the evolving needs of our customers.
Follow Assisted Digital and David Thomson on Twitter and don't forget to sign up for Assisted Digital blog email alerts