Jessica Gough, user research manager for the Find an Apprenticeship exemplar service talks about how they approached the challenges of researching with offline users of a service aimed at a younger demographic. 
"An important focus for us has been understanding what challenges our users may have using the 'Find an apprenticeship' service. Generally our users are aged between 16 and 24 so it could easily be assumed these users have oodles of digital skills, the latest smartphones and know their way around a computer. For some this is the case, but we knew that there was a group out there this did not apply to.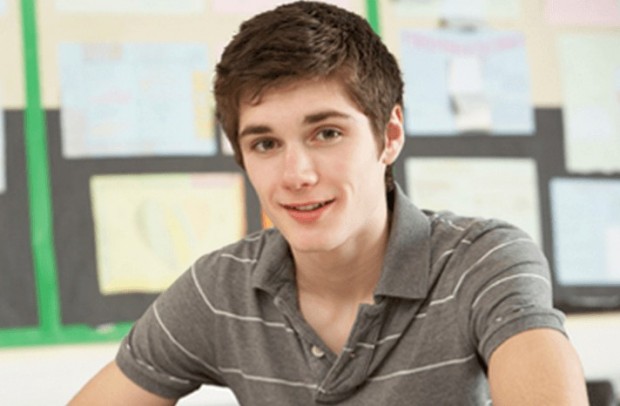 In our weekly user research sessions we have met users just starting out online who were:
learning the ropes online
task specific
primarily using phones for emailing and social media
had limited experience of using desktops
not online at home
We met users with learning difficulties who talked to us about relying on friends, family and others to help them with applications or used an established support network. We also talked to some users with low literacy skills, who had worries about being able to make a quality application. 
We discovered there is a group of young people who may have got through school whilst hiding the fact they did not have the same literacy or digital skills as their peers. Social pressure expected them to be digitally clued up, and as such they would not freely admit to struggling with technology. 
So how do we find these users when they are so good at camouflaging themselves?
How are they accessing online services, and how do we support them? 
To find out, we partnered up with Remploy, the employment agency supporting disabled people into work. They take on trainees and apprentices as well as supporting their own users with assisted digital needs. We visited them to work with their specialist advisors and apprentices. We learned about their users' challenges and tested our service with apprentices and trainees who had potential assisted digital needs. 
We then went out and spoke to careers advisors. They are based in schools and colleges, guiding young people with their next career steps and acting as a proxy user, guiding their clients in setting up an account, performing searches, and creating action plans.
We also met some advisors who helped their clients create their first email address and showed them how to use desktop browsers. We did pop up research at local job centres and face-by-face careers advice centres. We learnt how they supported users searching and applying for vacancies, but also how they supported their ICT skills in general, by offering free training.
The users we spoke to valued and trusted this support and also relied heavily upon careers advisors to help them find the right vacancy. This helped give us a deeper understanding of the support network that our users rely on and how they access these.
This research was invaluable in informing our plans for assisted digital support and also influenced the design of the service.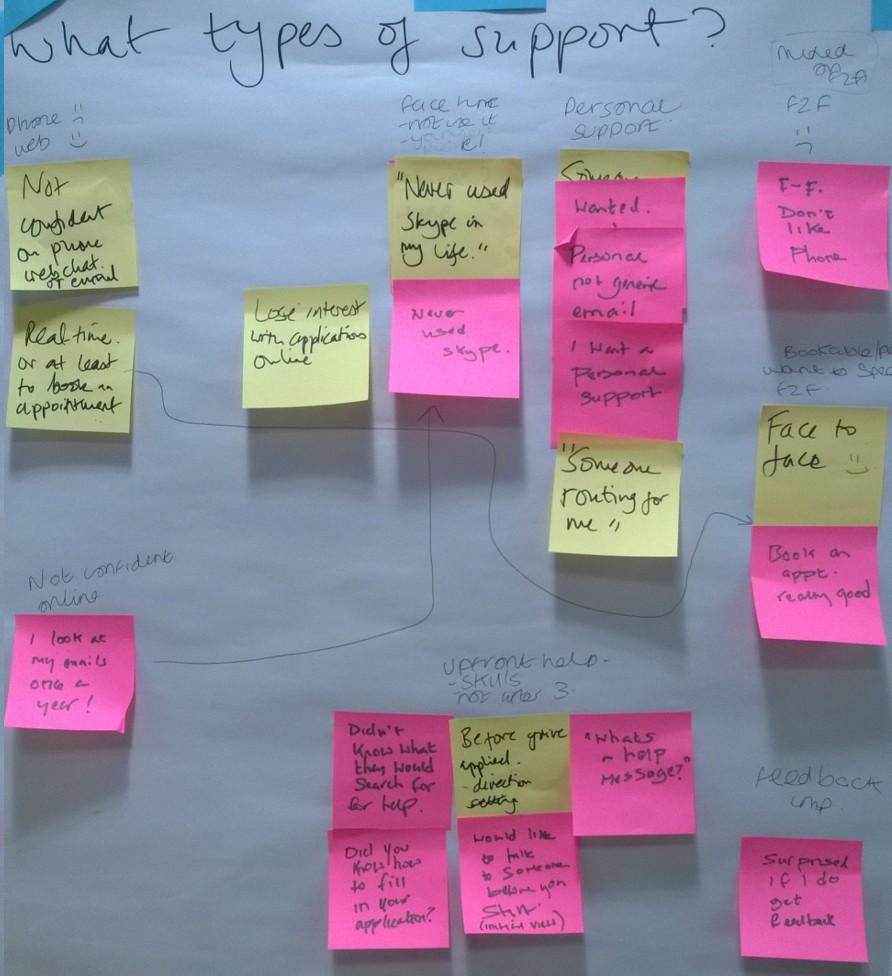 We tested with assisted digital users to understand what worked for them (including simple design and easy access to help) and worked with our helpdesk to understand the assisted digital needs of callers, and to help them to effectively identify and triage assisted digital calls.   Where assisted digital callers could not be helped to use the online service over the telephone, they were directed to face-by-face support provided by the National Careers Service, with the user offered an appointment with a local advisor.
This research won't stop once we go Live either. We are continuously thinking about our assisted digital provision, testing it, and reviewing it against the needs of our users. Assisted digital plays a huge part in our service and has influenced the design of the service and the  support we provide for all users, resulting in a better service for everyone."
Follow Assisted Digital and the Skills Funding Agency on Twitter and don't forget to sign up for Assisted Digital blog email alerts