Put appropriate assisted digital support in place that's aimed towards those who genuinely need it. - Point 10 in the Digital by Default Service Standard
According to the latest BBC Basic Online Skills report, 20% of the UK's adult population lack basic digital skills, that's 10.5 million people, many of whom will need help to complete government transactions online.
In this post, I'll tell you what user research you need to do to understand the assisted digital needs of your users.
1.  Desk research: look at what you've already got
Every service has different proportions of assisted digital users. During the discovery and alpha of service development, teams will need to:
develop an understanding of how many users need support
work out demographics
learn what the user needs are
Use demographic and customer insight data to identify and understand who your users are and how they use your service.
Feedback from contact centres or transcripts from calls together with any recent research that your department or service may have conducted will help to build a picture of your user base.
The researchers working on the Apply for a Visa service are including questions in their call centre scripts to identify people calling in with assisted digital needs, following up with in depth telephone interviews.
2.  Identify trusted organisations and places that already support your service
It is likely that there are organisations already supporting and helping people to use your services.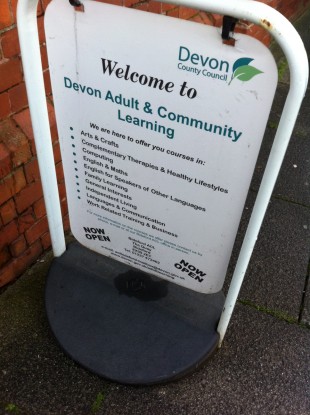 Identifying and establishing contact with organisations that support your service, at an early stage, could help with your research.
For example in Quarter Two (July-September 2014) Citizen Advice [1], helped over 24,000 clients with 49,000 enquiries about Personal Independence Payment (PiP).
Age UK, local libraries and Job centres are other examples of where support is currently being delivered.
Talking to frontline staff, case workers and customers will help to better understand what the barriers are, why people seek assistance and what would be the appropriate type of provision to support them.
3.  Find assisted digital users to test with 
There are a variety of ways to find suitable participants to test the assisted digital support you're planning to provide.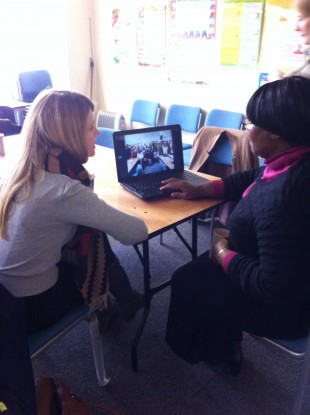 Recruitment agencies that specialise in finding participants for research should be your first port of call.
Remember that the majority of assisted digital participants are digitally excluded and therefore not online. Choose an agency that uses a mix of methods to recruit participants, including off-line approaches such as face-to-face, telephone, and direct contact with specialist groups.
Consider where else your audience may be, for example, community centres, youth organisations and sheltered housing schemes.
The National Apprenticeship service recognised that low literacy was a key barrier for their users to accessing the digital service. The assisted digital team were able to introduce them to Remploy, who were in turn able to help the team find suitable participants to conduct their research with.
4.  Find effective ways to test assisted support for your users 
Once you've identified your key user needs and where to find suitable participants, the next step would be to conduct small-scale research trials to test out your proposed ideas for assisted support.
The researchers working on the Carers Allowance service conducted a 3-month trial focusing on 'in person' assisted support in two carers' organisations. It provided valuable insight into what the assisted digital provision could look like and what an organisation would need to have in place to support those user needs.
The team working on the Prison Visit Booking service surveyed over 2,000 people who used the prison booking call lines. This helped them understand what some of the barriers to using the digital service were, and investigate what their support model could be.
Their research led them to create a telephone based assisted digital solution that fully supports and meets the needs of those who are unable to use the digital service.
We're here to help
GDS has a dedicated team who will support you with guidance, contacts and advice to help with your assisted digital transformation.
Follow Angela on Twitter and don't forget to sign up for email alerts
---
[1] Figures from the GDS Data Insight Project