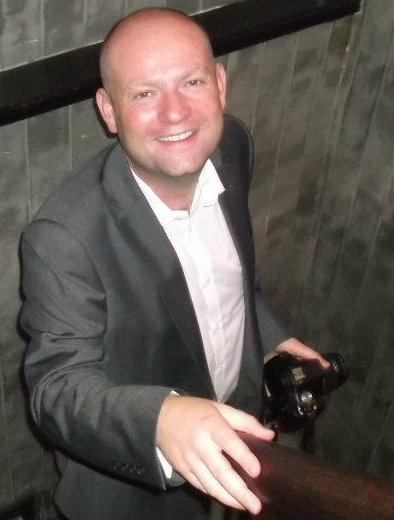 The Environment Agency's Frazer Rhodes, from the National Flood Resilience Team explains how their Flood Warning service is developing high quality support for their offline users.
Our challenge
In England, more than 2.5 million properties are at risk of flooding from rivers and the sea, with around 1.1 million properties registered to the Environment Agency Flood Warning service. The Environment Agency's Flood-line call centre, in a busy year can receive over 200,000 calls. To help reduce these calls and improve the service, the agency is developing a new real time flood information service on GOV.UK. The service shows flood warnings in force with river levels and allows users to view this information either as text or on an interactive map.
Our assisted digital challenge started in February 2015.  We'd already carried out some excellent research through our Public Dialogues and the call centre had been assumed to be the single assisted digital route for users (something that GDS warn is an all too easy trap to fall into!).  
However, we came a little unstuck when it came to our Public Beta service assessment though, as we were not able to describe, with evidence, the needs of our assisted digital users. This focused minds and resulted in increased effort and resource specifically on researching and understanding the needs of the service's offline users. Once we had put a plan to do this in place, we successfully passed the re-assessment and the service moved into Public Beta.
So what was our plan?
Our first step was to create a simple questionnaire designed to capture feedback on where our users currently go to receive information on flood warnings, their preferred method, whether they would consider using the online service and any barriers that would prevent them.
We worked with the National Flood Forum and our local flood resilience teams to encourage responses to the questionnaire. Our colleagues in Lincoln were helpful in encouraging Boston Borough Council to publish an article in the Boston Bulletin (during the Winter floods of 2013/14, several hundred homes were flooded in the Boston area), which has over 2000 subscribers.
We received 35 initial responses to the survey and plotted these on the Digital Inclusion Scale – this demonstrated a high proportion of assisted digital need. We found:
22% are in the 'never have, never will' group.

26% are willing to go online or do so reluctantly.

 20% would regard themselves as learning the ropes or can complete specific online tasks.

34% have basic online skills (can use the internet independently and perform all tasks) or are confident in using the internet.

 60% respondents have some assisted digital support need.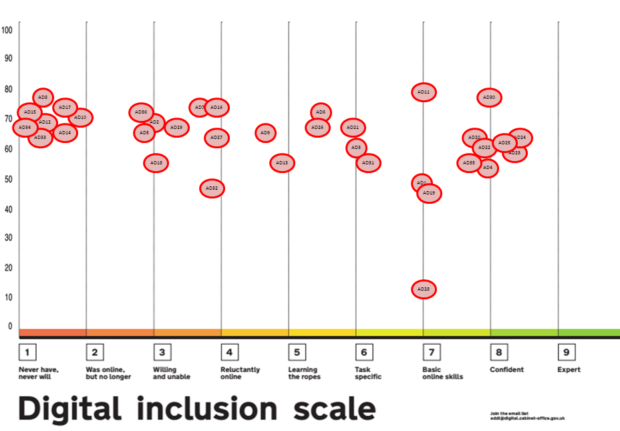 The Digital Inclusion scale results were also skewed towards an older demographic. This reflects the fact that older residents tend to be more engaged in helping to raise awareness of flood risk through flood warden groups or community flood action groups such as the Bodenham Flood Protection Group.
The questionnaire asked whether the respondents would be happy for us to make further contact.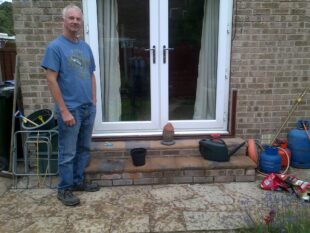 For those who agreed, I followed up by arranging 1:1 sessions with people like Alan (a flood warden from Barnsley who was flooded in 2007 but has no interest in going online), and Molly and Roger from Boston (who are both registered blind and were evacuated from their home during the December 2013 floods).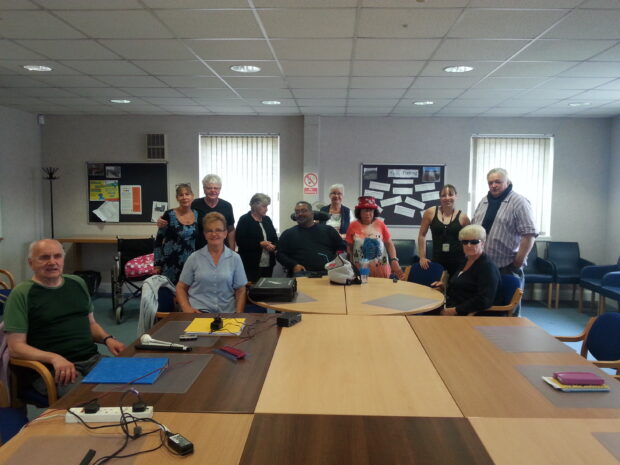 Together with the individual sessions, this offered a real opportunity to explore their needs in detail.  We were also able to discuss with them a range of other services planned, such as our future flood warning system and longer term flood risk information. This helped us to create detailed assisted digital user personas that could be used across a whole range of projects.
What did we find out about our assisted digital users and what are we doing about it? 
We found;
Telephone was the preferred route to access all locally relevant information in one place, but menu driven phone services were seen as a turn-off. The provision of text relay (formerly Type Talk) for the Floodline service should be promoted more widely.

Our telephone flood warning messages need to play more slowly than they currently do. We should also provide the ability to replay the message.

Those who are vulnerable are less likely to want lots of details such as river level heights.

Text messages are equally important to those who are visually and/or hearing impaired and were considered a good way to warn and inform.

Use of local radio was seen as being vitally important. We need to meet local radio and other medias' needs and

ensure they have the latest

information.

Web-chat was seen as a helpful channel for those who are hearing impaired, so we'll explore how this could be offered and the likely take-up.

Flood Wardens and Action Groups play an important role in cascading flood warnings and updating those less able in the community.
Summing up
The research showed that floods, unlike booking a driving test or applying for fishing licence, can be very stressful situations with flooding resulting in loss of services (i.e. power) meaning that some customers can essentially become assisted digital users during these incidents.
There's still more work to do. We plan to run further research sessions in other parts of the country to ensure we have captured user needs from a broader range of assisted digital users, but so far the research has really been worthwhile and will help shape our support for offline users. We'll also have the benefit of a pool of willing volunteers to test the support we put in place.
Follow Frazer on Twitter and don't forget to sign up for email alerts.