Around four months ago, we launched the assisted digital action plan onto the Government Service Design Manual in order to help service managers and digital delivery teams across government who are building digital by default services. We use the plan as the basis for our work with exemplar services to help departments:
understand how many of their users may need additional support to use their digital by default service
understand what these users' needs are
develop appropriate assisted digital support to meet these needs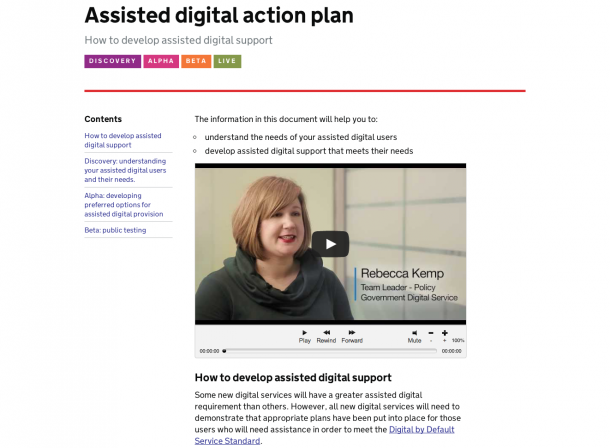 We've recently updated the action plan, taking on board feedback from service managers and digital delivery teams who have used it, to make it more useful:
We've made the plan more closely reflect the data outcomes required at each stage of the digital transformation in order for services to meet the Digital by Default Service Standard
We have also shared some good practice from departments who have already used the plan to consider the needs of assisted digital users throughout their digital transformation
As more services move through their digital transformation, we will continue to review and update the assisted digital action plan. Any feedback on the plan, including examples of best practice, would be welcome. We want to make sure it is useful for service managers, and ensures that assisted digital support truly meets the needs of offline users.
Follow Richard on Twitter and don't forget to sign up for email alerts